Indiana Broadcasters select Dave Keister for Lifetime Achievement Award
Spirit 95 owner David Keister grew up in Michigan and after earning his First Class FCC engineering license went to work at a Hillsdale, Michigan radio station.

At age 24 David Keister applied to the FCC for what was to be his first station, a 250 watt daytime station in Martinsville, Indiana. His wife and children were off to Martinsville, Indiana. It was April 18, 1967 that WCBK-1540 AM signed on the air. With a few thousand dollars inherited from his father, he personally constructed this station, which made it possible over the next forty years for him to own thirty plus stations, including six other stations built from the ground up in Indiana.

Dave has put his stamp on over 10 different Indiana communities, while solely owning 26 different AM and FM signals in the state. His company has totally believed in being "local" serving the unique and varied interests of each community. Over more than forty-five years Mid-America Radio has been blessed with many quality broadcasters who shared and implemented Dave's philosophy of solid community service radio.

Over the years Mr. Keister has also owned stations in Kokomo, Marion, Richmond, Connersville, Wabash, Peru, Bedford, Bloomington, and Logansport, Indiana; along with some in Illinois, Ohio, and Michigan. Presently Mid America Radio Group owns not only WVNI Spirit 95, but WMYJ "My Joy 88.9", WCLS 97.7 "Classic Hits", My Joy 1540/94.1 in Martinsville, WCBK in Martinsville, and three stations in Logansport, IN, WHZR, WSAL, and WLHM.

Keister has been an elder and adult bible teacher for more than twenty-five years at the Eastview Christian Church. Dave knows he owes his success to the people who have joined him in this exciting radio journey. In 2012 the Indiana Broadcasters Association in conjunction with the Indiana Broadcast Pioneers inducted David Keister into the Pioneer Hall of Fame for his 45+ years of service.

The award was presented October 3 at the annual Indiana Broadcast Pioneers Hall of Fame ceremony and banquet.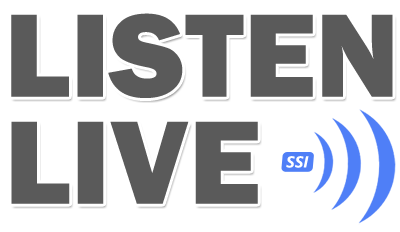 Click Listen Live to hear Spirit 95 NOW


For I-Phones or any other devises, we recommend the TuneIn Radio ap. Simply download and search for Spirit 95, set as a pre-set, and you're good to go!

_________________________________________



New Song Mission

_________________________



_
Web Site by
Compass Consulting Service c 2014