High Octane




gets you up weekday mornings 6-9! Tune in for great music, weather, contests, and fun, with Jim Webster

HIGHLIGHT WEEK GUESTS:
7:45am weekdays






Join Jim Webster
Noon-1
weekdays
for the Praise Hour
Sponsored by K&S Rolloff

8pm-12m
Click for more about Andrea

Sports Central show Thursdays 6-6:30pm
at Buffa Louie's...with Logan Roberson

7-7:30pm weekdays-sponsored by
State Farm agent Henry Wichman
ABOUT SPIRIT 95
Spirit 95 FM plays a balanced mix of music from
Today's Christian Music.
Mercy Me - TobyMac - Jars of Clay - Abandon - Steven Curtis Chapman - Casting Crowns - Todd Agnew
---
More national attention is being focused on Christian artists today than ever before.
Each song we play is carefully researched and tested for appeal and familiarity among 25 to 54 year old listeners. Each hour is then programmed to include today's hot releases as well as yesterday's favorites.
Our music encourages, uplifts and comforts the heart. It's music that parents, concerned about lyrical content, can feel comfortable letting their children listen to.
Everyone, at home, at work, in the car, can enjoy Today's Christian Music. It shares a message of hope...it can change lives. It's Today's Christian Music!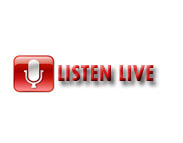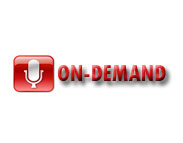 Click Listen Live to hear Spirit 95 NOW
Click On-Demand for archived material

Click the Android to download our FREE app

For I-Phones or any other devise, we recommend the TuneIn Radio ap. Simply download and search for Spirit 95, set as a pre-set, and you're good to go!

_________________________________________


New Song Mission

_________________________


SOLID GOSPEL HEARD HERE!
OUR "SISTER" STATION SERVING
THE BLOOMINGTON-BEDFORD
AREA
_______________________

_____________________

_____________________
Web Site by
Compass Consulting Service c 2013